Associate Membership
In order to keep this unique mill engine in steam we rely on our Associate Members not only for the contribution that their annual fees provide but also for their help in running the Museum.
Associate Members enjoy free access to the mill on almost every Saturday throughout the year, as well as to all of the steaming days throughout the season (see website or mailings for current dates). Members are kept up to date with regular newsletters either e-mailed or post. The engine is kept running with a small band of dedicated people, however, we always need others who can help us to help others to enjoy our rich industrial heritage.
Whether or not you have any engineering knowledge, if you would like to learn new skills, control the engine, operate the loom, stoke the boiler, paint the walls, or just help out on steaming days then please consider joining as an Associate Member. There is a link to a membership form below please print this out and return it to the address shown or bring it to the Mill any time we are open. If you are interested in becoming an active volunteer please tick the box on the form to express your interest and then come along and enjoy the company of all those others who will make you most welcome. Please also remember to tick the Gift Aid box, if appropriate, as HMRC will then then give us a further 25p in the pound from your membership fee or donation.
Come and talk to us!
Bancroft membership form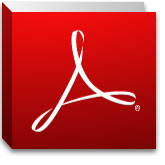 Free Acrobat Reader.